Purple Sea Star
Pisaster ochraceus
Makah Bay, Washington is where the story of keystone species begins. Ecologist Robert Paine was a young professor who designed an experiment to see what would happen in tide pools if he removed the top predator: a purple sea star known as Pisaster ochraceus.
One might expect that with the purple starfish gone, the species it preyed upon would thrive. Instead, most of the prey species disappeared.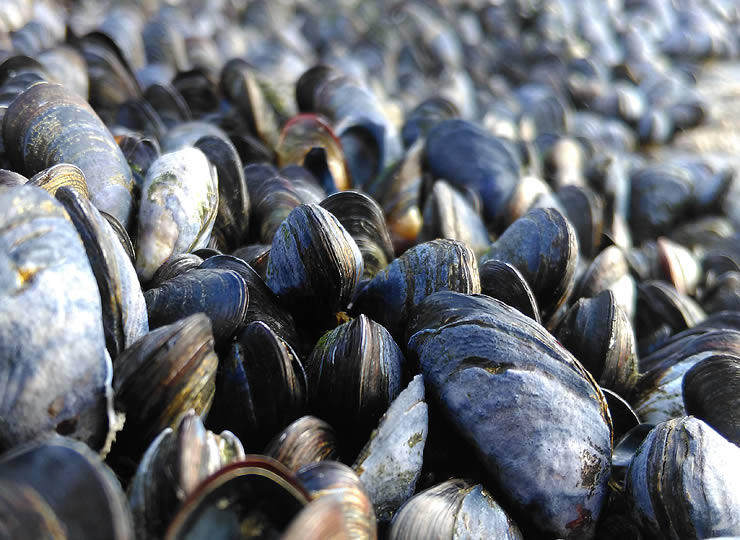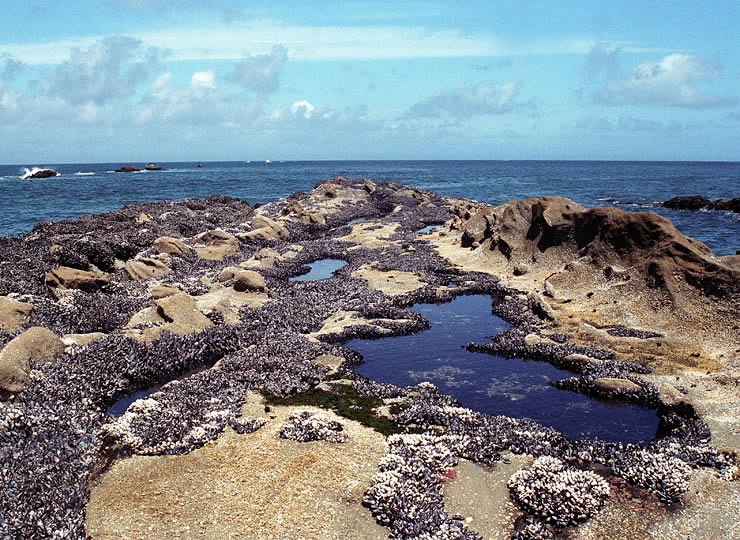 The initial community had 16 species. One year after removing the star fish, the community was down to just eight, including a snail that had not been there to begin with. After 5 years, only 1 species of mussel remained. It had taken over the ecosystem. The loss of a single top predator caused an entire community to collapse.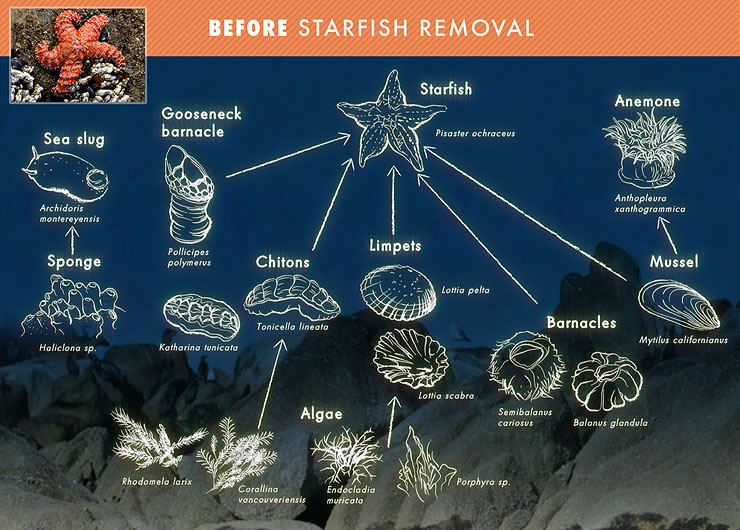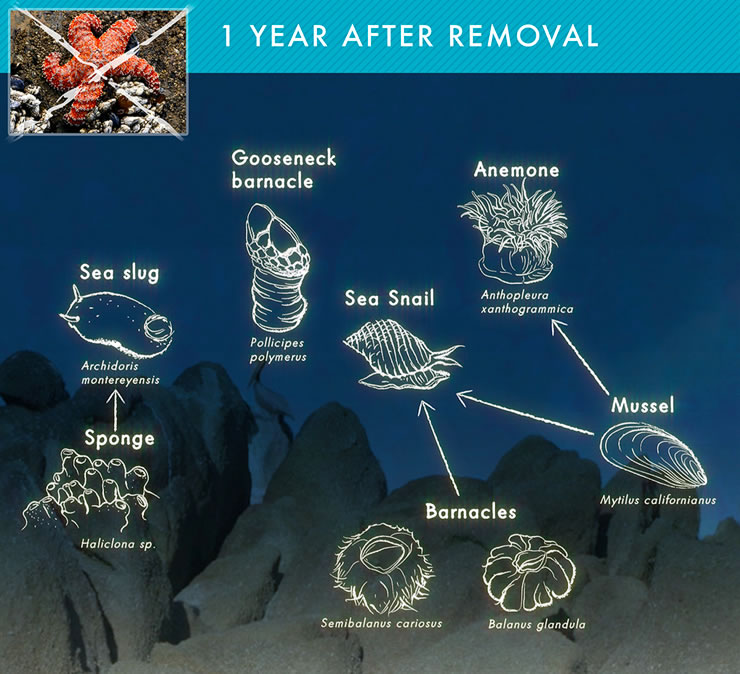 Paine repeated the experiment with other species, but their removal did not have the same dramatic impact on the tide pool ecosystem. Paine dubbed the starfish a keystone, and created a new field of ecological study.